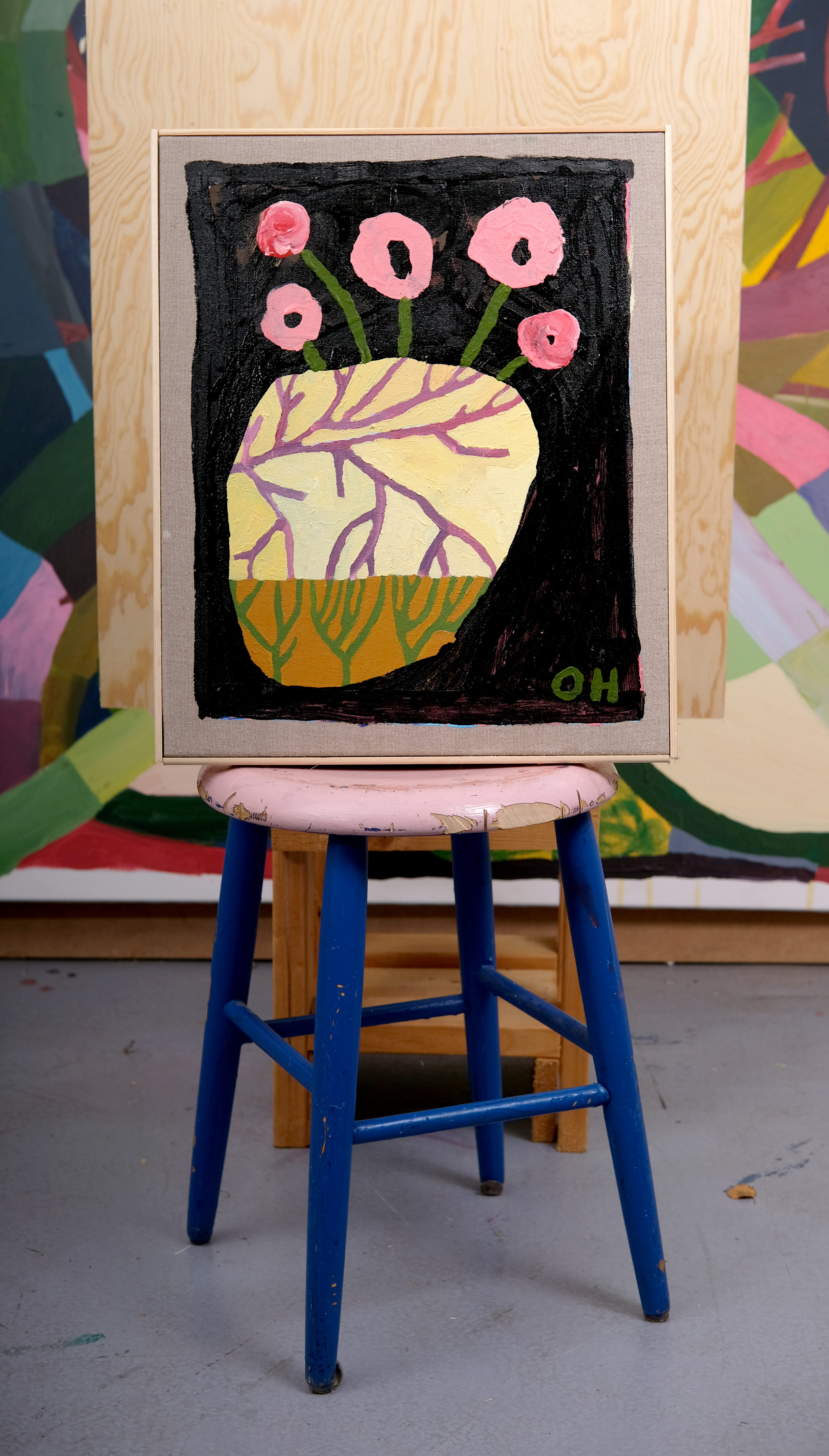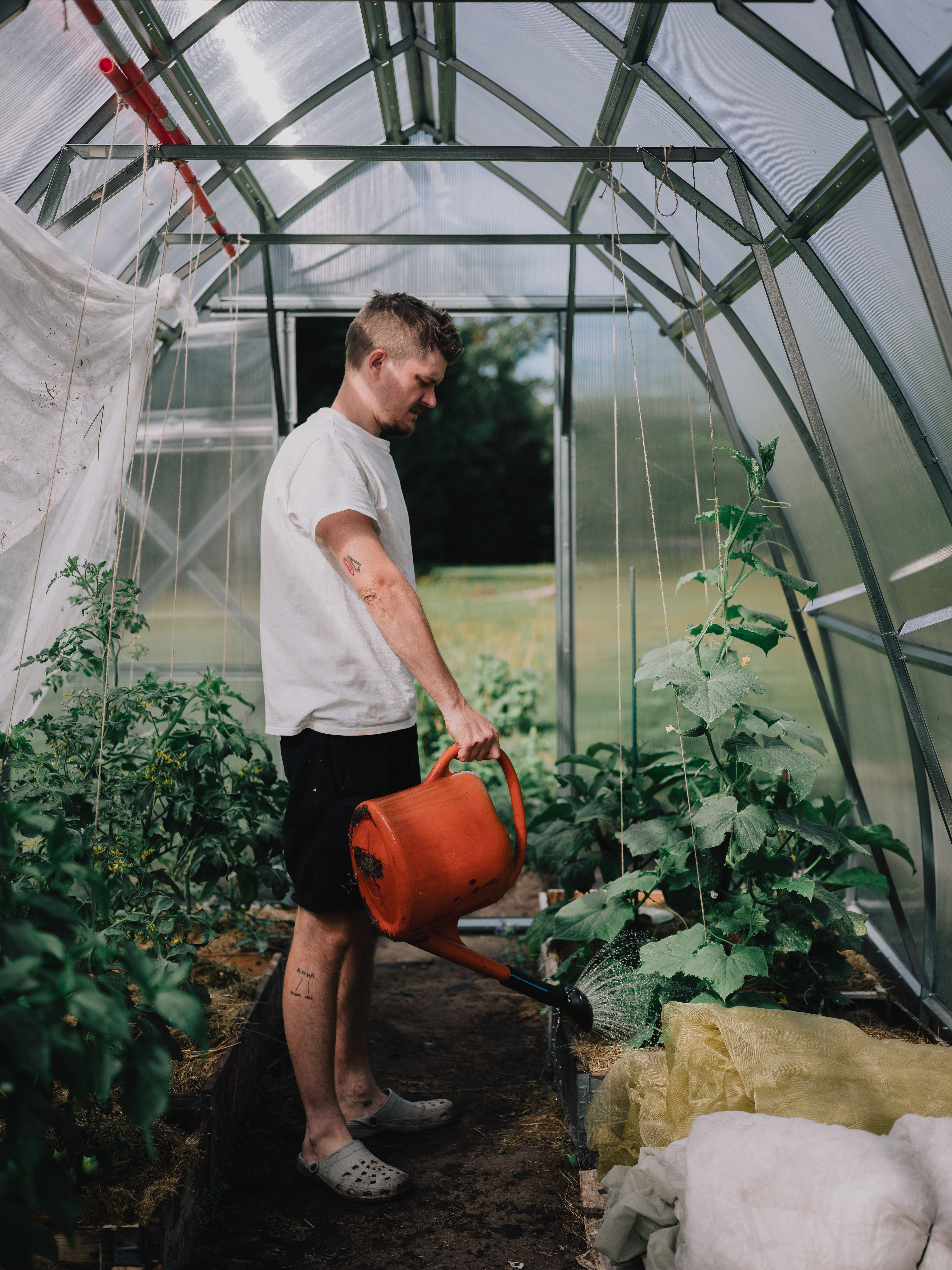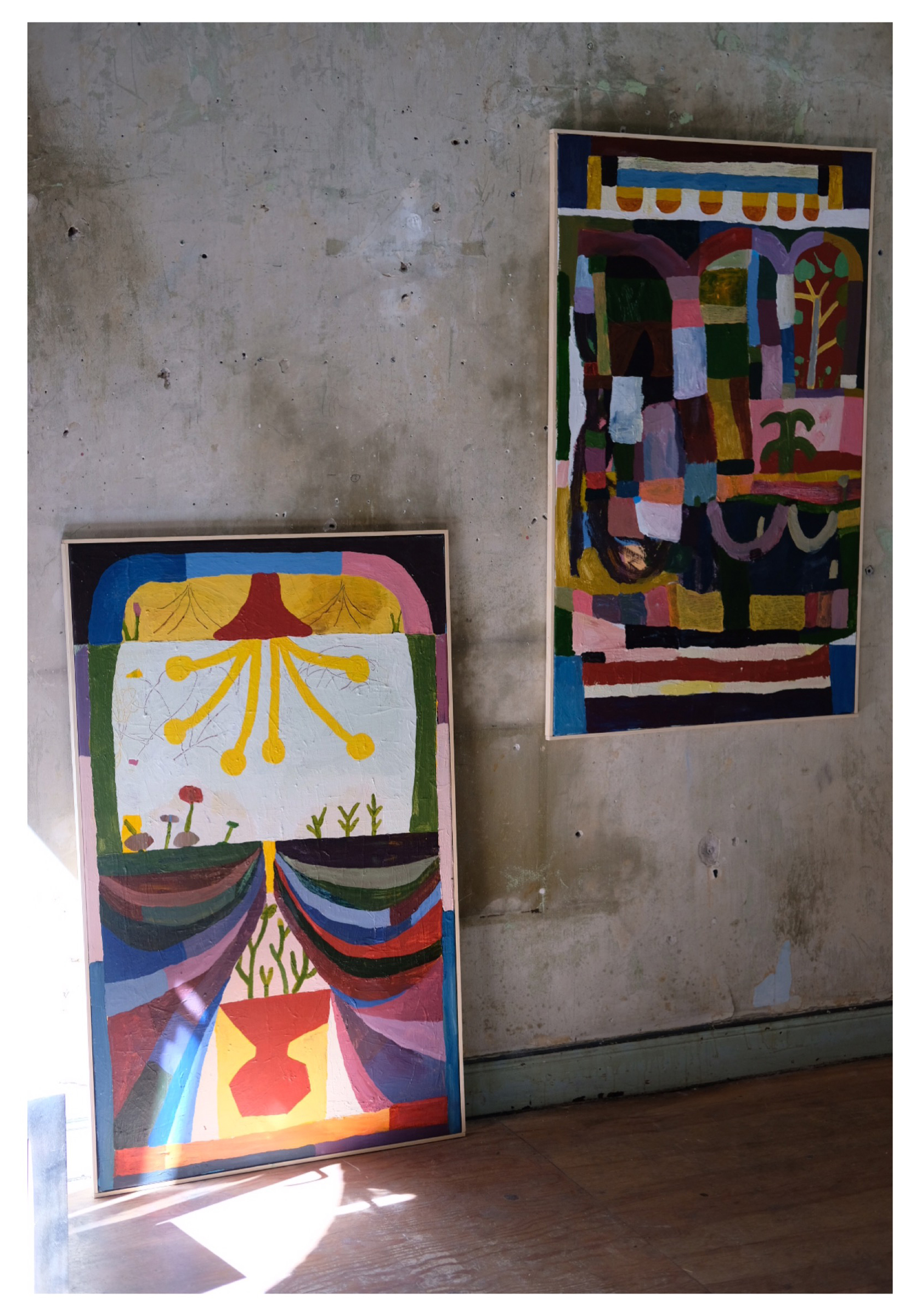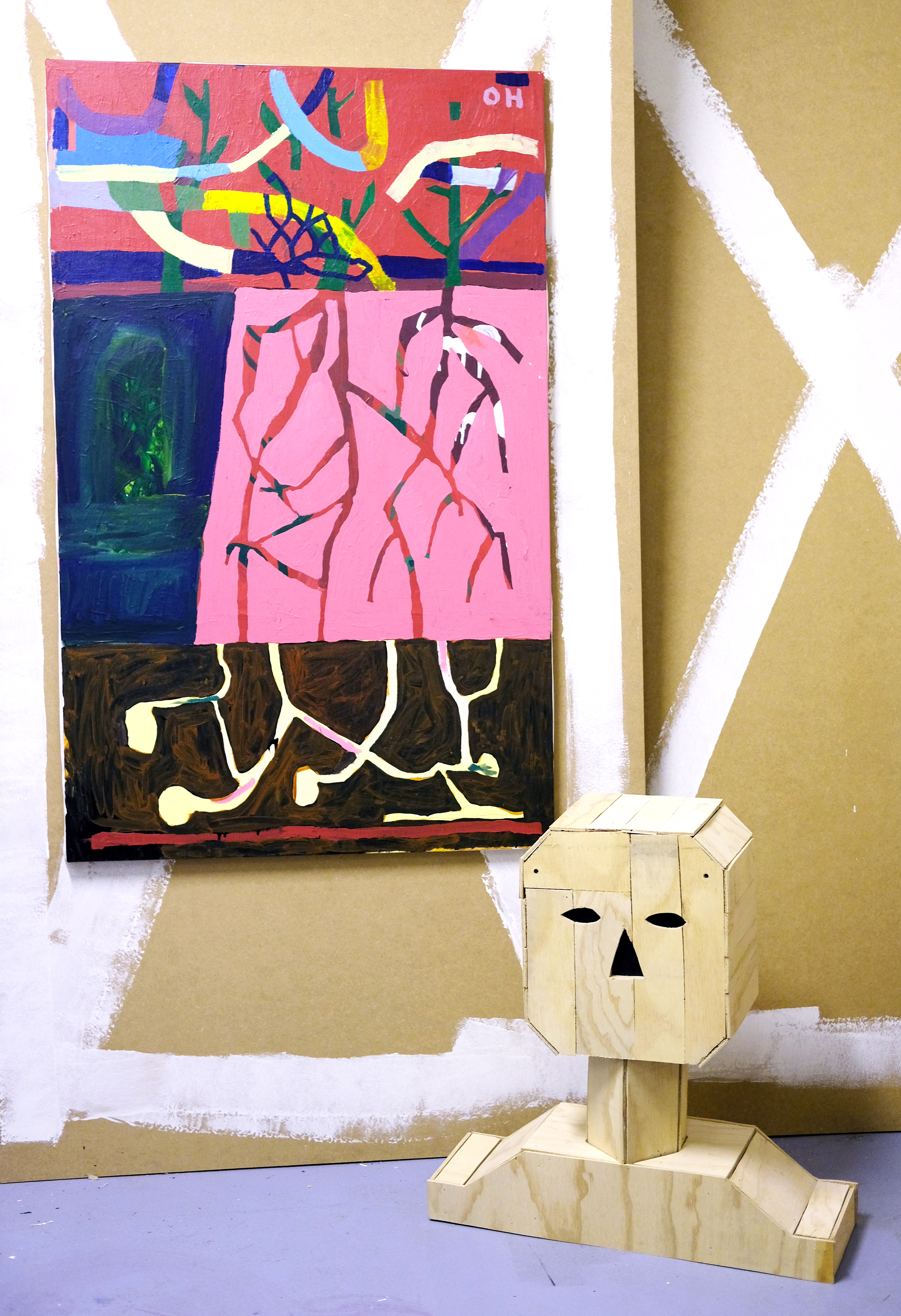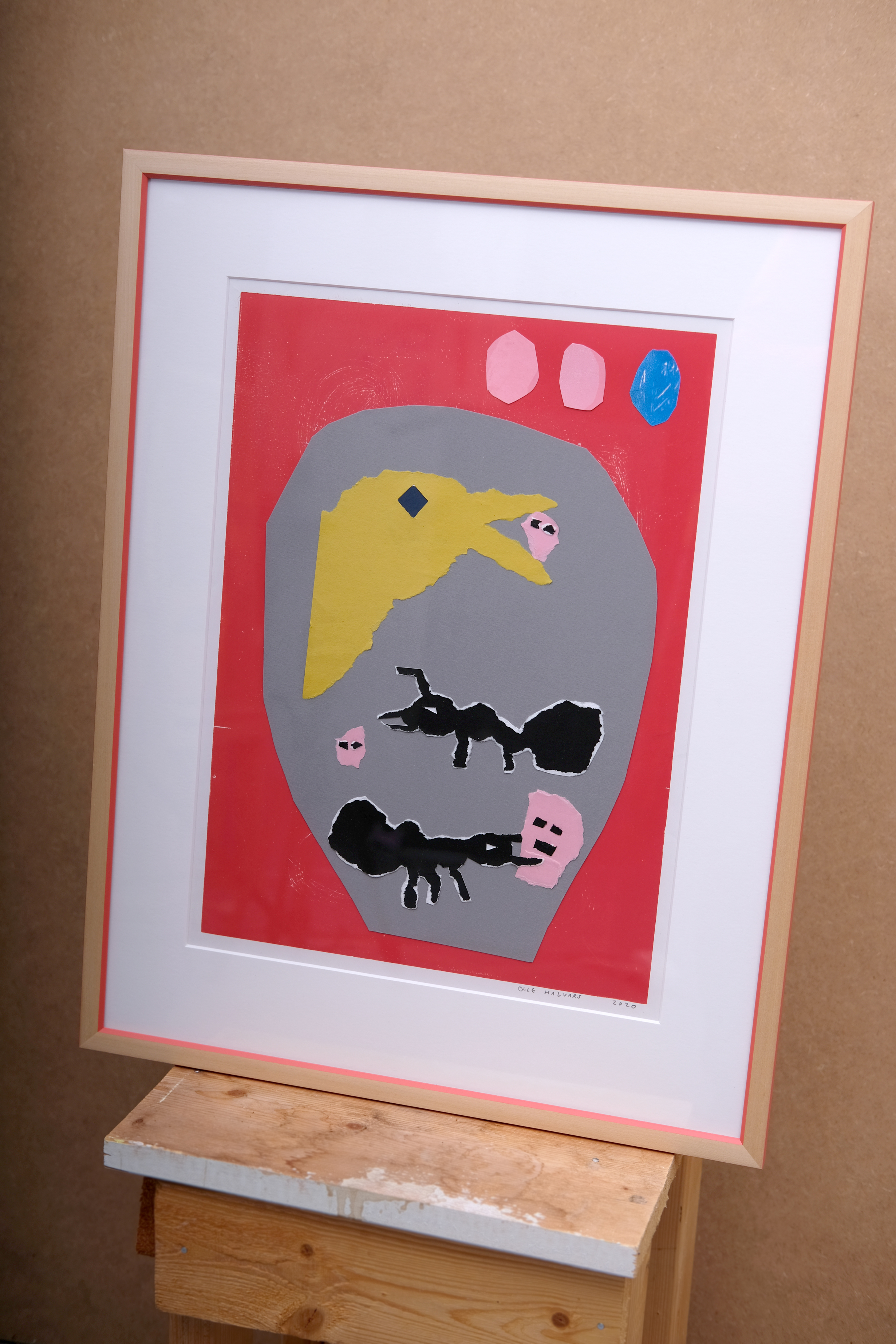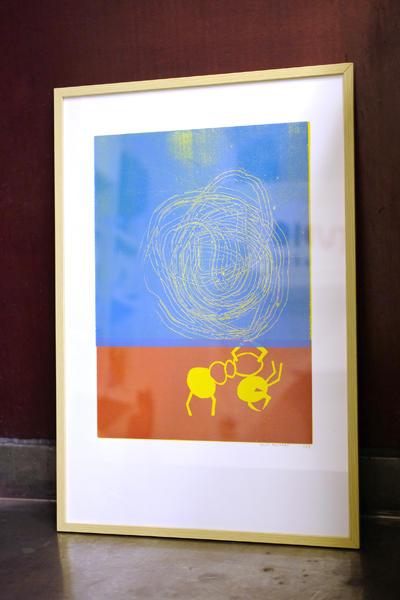 Hello!
Olle Halvars (b 1985) is a visual artist based in Stockholm, Sweden. He utilizes different printmaking techniques, painting, murals, drawing and three dimensional objects. His work embodies a patchwork of abstract and figurative elements merged (and forced) together.
Olle uses a magnifier to examine his surroundings, how nature is constructed on a micro level; The structure of an ant colony, the exchange of information between plants and decompose organic matter. It often depicts the absurdities of the everyday life of the artist as well as the fears created by our times.
The style of expression is a mix of cut outs, broad brush strokes and carved wood. A slow, analogue method is used to enable an intuitive driven practice which embraces and incorporates mistakes in the making process.
Olle works part time as an art teacher for children where he draws a lot of inspiration from playfulness and their uninhibited way of creating. He has managed different art projects for kids and teenagers for several years with the aim to create a setting were art and play can unify.
Interested in a print:
ed-art.se